Starting a business is a dream for many people, and the cleaning industry has been growing steadily over the years. The cleaning business provides various services, including residential and commercial, carpet, and specialized cleaning services. Many people wonder if a cleaning business can make them rich. In this article, we will explore the possibilities of a cleaning business and answer the question, "Can a cleaning business make you rich?"
Can a Cleaning Business Make You Rich? The Potential for Growth and Profitability
Starting a cleaning business has the potential to generate significant income. The cleaning industry is a billion-dollar industry that continues to grow every year. According to IBISWorld, the cleaning industry generated $51 billion in revenue in 2021. The industry is expected to grow at a steady rate of 3.3% annually in the next five years. A cleaning business can be a lucrative career path with the right strategy.
Starting a Cleaning Business – What You Need to Know
Before starting a cleaning business, there are several factors to consider. Here are some of the important things to keep in mind:
Business Plan: Every business needs a plan; a cleaning business is no exception. A business plan outlines your goals, strategies, and financial projections. It helps you stay on track and focused on your business's success.
Legal Requirements: Register your business, obtain the necessary permits and licenses, and have liability insurance. Ensure you understand the legal requirements of starting a cleaning business in your area.
Target Market: Identify your target market and develop a marketing plan to reach potential clients. Consider offering specialized services, such as green cleaning, to differentiate yourself from competitors.
The Potential for Growth
The cleaning business has the potential for growth and expansion. Here are some strategies to consider for growing your cleaning business:
Diversify Your Services: Consider offering additional services, such as window cleaning, pressure washing, or carpet cleaning, to generate more revenue streams.
Expand Your Service Area: Expand your service area by hiring additional employees or subcontractors. This allows you to take on more clients and increase your revenue.
Build a Referral Network: Develop a referral network by partnering with other businesses, such as real estate agents or property management companies. Referrals can help you generate more business and grow your customer base.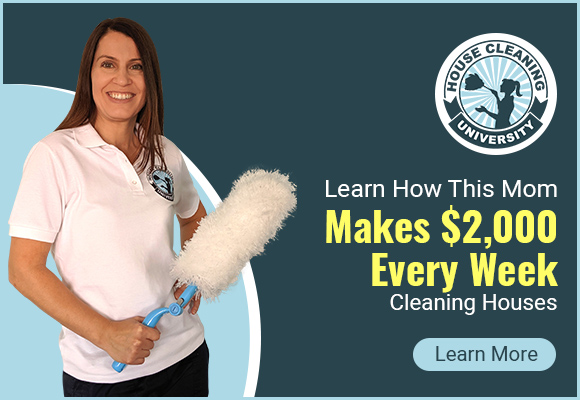 The Path to Profitability
A cleaning business can be profitable but requires careful planning and strategy. Here are some tips to help you increase your profitability:
Set Competitive Prices: Research your competition and set competitive prices for your services. Consider offering package deals to encourage clients to use your services regularly.
Manage Your Expenses: Use cost-effective cleaning products and equipment to keep your expenses low. Manage your labor costs by scheduling employees efficiently and reducing overtime.
Focus on Customer Service: Excellent customer service is key to building a loyal customer base. Respond promptly to customer inquiries, address any issues or concerns, and go the extra mile to provide a great customer experience.
Hire a reliable and efficient team: Hiring a reliable and efficient team is crucial to the success of your cleaning business. Ensure your team is fully trained and equipped with the necessary tools and equipment to complete the job.
Market your business effectively: Marketing your business effectively will help you reach more potential customers. Use social media, paid advertising, and word-of-mouth to promote your cleaning business.
Cleaning Business FAQs:
Q: Is a cleaning business a good investment?
A: Yes, a cleaning business can be a good investment if you develop a solid business plan and implement strategies for growth and profitability.
Q: Can a cleaning business make you rich?
A: A cleaning business has the potential to generate significant income, but it requires careful planning and strategy to achieve long-term success.
Q: How much can you make owning a cleaning business?
A: The amount you can make owning a cleaning business varies depending on factors such as your location, size, and the services you offer. According to PayScale, the average annual salary for a cleaning business owner is around $50,000. However, with the right strategy, it is possible to earn over $100,000.
Q: What skills do I need to start a cleaning business?
A: To start a cleaning business, you need skills such as time management, organization, communication, and customer service. You should also know different cleaning techniques and the ability to train employees.
Final Thoughts On Can a Cleaning Business Make You Rich?
I hope this article has helped provide you with some valuable insights and tips on starting a successful cleaning business that can help you achieve financial freedom.
Remember, starting a cleaning business is not a get-rich-quick scheme, but with the right strategy, hard work, and dedication, it can undoubtedly lead to financial success. You can build a loyal customer base and achieve your financial goals by offering various services, setting competitive prices, hiring a reliable team, marketing your business effectively, and providing excellent customer service.
We wish you the best if you're ready to take the plunge and start your own cleaning business. And if you have any questions or need further guidance, please don't hesitate to reach out.

More Cleaning Business Tips & Articles