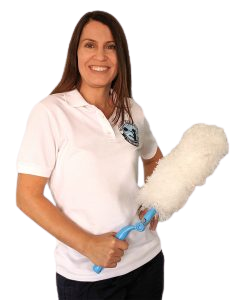 Looking To Start Your Own House Cleaning Business?
Are you tired of working for someone else and want to be your own boss? Do you have a knack for cleaning and organization? If so, starting a cleaning business may be the perfect opportunity for you.
With the demand for cleaning services rising, there's never been a better time to start your own cleaning business. You can set your own schedule, choose your clients, and make a great income.
Why Is a House Cleaning Service The Best Business To Start?
Growing demand: With spouses working and an aging population, the need for professional cleaning services is rising. People are pressed for time and are more likely to seek cleaning services to help with household chores.
Great Income: Depending on your location, you can charge up to $50 an hour (per cleaner) for your services. This means that you have the potential to earn a high income while doing something that you love.
Recurring income: When you provide excellent cleaning services, customers are likely to retain your services on a weekly, bi-weekly, or monthly basis, providing a stable and predictable income month after month.
Affordable to start: Starting a residential cleaning business is one of the cheapest businesses to start, making it accessible to people of all income levels. You don't need expensive equipment to get started, and many new cleaning business owners spend little to no money to get their business up and running.
Flexibility: Running a cleaning business allows you to be your own boss and set your schedule, allowing you to work when it suits you and take time off when needed.
Room for growth: The cleaning industry is a $49 billion-a-year industry, and it continues to grow year after year. The amount of money you can make is only limited by how big you want to grow your business, making it a lucrative opportunity for entrepreneurs.
In short, starting a residential cleaning business provides an opportunity for flexible, recurring, and growing income, with low start-up costs and the freedom to be your own boss.
Let Me Show You Step By Step Exactly How I Earn Over $2000 Every Week Cleaning Homes
With my comprehensive house cleaning business course, you'll learn everything you need to know to start your own successful residential cleaning business.
The course covers step-by-step exactly how I make over $2000 every week cleaning houses.
I'll teach you everything from marketing strategies, what to expect, day-to-day operations, scheduling, cleaning techniques, expanding and hiring employees, and so much more!
From finding your first customers to managing a team of cleaners, I will guide you step-by-step on how to start a new successful house cleaning business. With years of experience in the cleaning industry, I will share all my tips and tricks to help you succeed!
So if you're ready to start your own house-cleaning business, sign up today! Invest in yourself and take the first step towards financial freedom and the satisfaction of running a successful house cleaning business – Click Here to Get Started Today!

Last modified: 20 February 2023