Cleaning a house is a task that most people dread. Fortunately, some professionals are trained to do the job for you. A private house cleaning job may be a good option if you're looking to make extra money or start a new career. This article will explore everything you need about private house cleaning jobs.
What is a Private House Cleaning Job?
A private house cleaning job is a type of employment where you clean someone's home. The homeowner or renter hires you to come into their home and clean it regularly. This could include dusting, vacuuming, mopping, and cleaning bathrooms and kitchens.
Benefits of a Private House Cleaning Job
There are several benefits to working as a private house cleaner. Some of these benefits include:
Flexibility: You can choose your own hours and work around your schedule.
Job Security: People always need their homes cleaned, so there is a constant demand for house cleaners.
High Earnings Potential: You can charge an hourly rate or a flat fee for your services, which can add up quickly.
Rewarding: You get to see the immediate results of your hard work and know you are helping people maintain a clean and organized home.
How to Get a Private House Cleaning Job
Here are the steps you can take to get a private house cleaning job:
Create a resume: Even if you don't have professional cleaning experience, it's important to have a resume highlighting your skills and abilities.
Advertise your services: Use social media, online classifieds, and word of mouth to let people know you are available for private house cleaning jobs.
Network: Attend local events and join community groups to meet potential clients.
Offer a trial run: Offer to clean someone's home for free or at a discounted rate for the first cleaning to show off your skills and build a relationship with the client.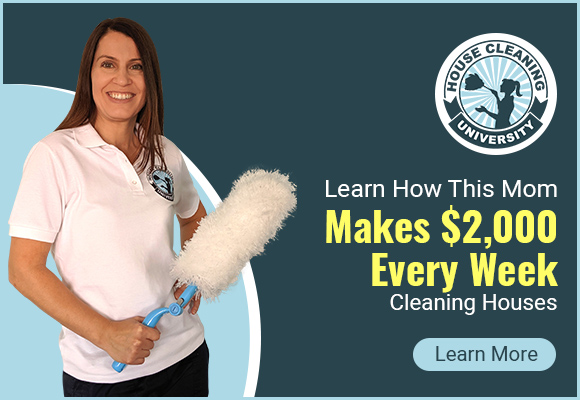 Advertising Your Private House Cleaning Services
Advertising your services is crucial if you want more clients for your private house cleaning business. Here are some effective ways to advertise your private house cleaning services:
Use Social Media:
Social media platforms like Facebook, Twitter, and Instagram are excellent tools for promoting your business. Create a business page and post photos of your work, along with information about your services and rates. You can also join local Facebook groups and share your business information with potential clients.
Build a Website:
A website effectively showcases your work and provides potential clients with information about your services. You can include photos of your work, information about your services, and contact information. A website also adds credibility to your business.
Word of Mouth:
Word of mouth is a powerful tool when it comes to advertising. Ask your current clients to recommend your services to their friends and family. Encourage satisfied clients to leave reviews on your social media pages or website.
Print Advertising:
You can also advertise your business by creating flyers, door hangers, or business cards and distributing them locally.
Referral Programs:
Offer your current clients a discount on their next cleaning service if they refer someone to your business. This will encourage them to spread the word about your services.
Partner with Other Businesses:
Partnering with other businesses in your community can be an effective way to get more clients. For example, you can partner with a real estate agency and offer your services to their clients who are moving in or out of a home.
In Summary,
Advertising your private house cleaning services can be done in several ways. Whether through social media, print advertising, word of mouth, or partnering with other businesses, the key is to get your name out there and showcase your skills and services. You can attract more clients and grow your business with the right marketing strategy.
Private House Cleaning Job FAQs:
How much can I charge for a private house cleaning job?
Answer: The amount you can charge varies depending on the location, the size of the home, and the services you provide. However, the average rate for a private house cleaner is around $25-$35 per hour.
Do I need to have my own cleaning supplies?
Answer: It depends on the client. Some clients prefer to provide cleaning supplies, while others expect the cleaner to bring their own. It's important to discuss this with the client before starting the job.
Do I need to have insurance as a private house cleaner?
Answer: While it's not always required because you could fall under the homeowner's insurance policy, it's a good idea to have liability insurance in case of any accidents or damages that may occur during the cleaning job. You should also check with your state laws to see if insurance is required for a private house cleaner.
Final Thoughts About Private House Cleaning Jobs
Working as a private house cleaner can be a great way to make money and provide a valuable service to homeowners. With the right skills, marketing, and networking, you can turn your love for cleaning into a fulfilling and profitable career. Whether you're just starting or looking to expand your business, a private house cleaning job can be a great opportunity. So, what are you waiting for? Start advertising your services and watch your business grow!

More Cleaning Business Tips & Articles